This article has been edited to add information omitted in the original ...



Lawn mowing
For some strange, hard to explain reason, the festive season of December brings with it heightened directed energy attack intensities for targets of covert warfare already experiencing directed energy attacks on a constant basis.
I, personally, find it near impossible to remain in those spaces in my home that are not shielded from directed energy attacks. There are, in fact, few other options left.
It is not perps running around outside with directed energy weapons causing this hell for me. Rather, it is drones and satellites therefore, running off to a hotel or hostel will not help.
Losing myself in crowds such as in clubs or with family and friends cannot help either, since directed energy fire in thin rays can hit only me.
Only the shields I have learnt to perfect over time are capable of offering relief, and though it is true I cannot hope to live forever behind shields, that, soon enough, I have to go out to cook, work or go to any of the other places where I will come under fire again, it is enough knowing the amount of damage that can be caused when I am moving around a lot is minimal, and also that I have the shielded environment for the crucial period of sleep when all the mending can be carried out in the body, provided I am on a healthy diet ... which is one of the main reasons sleep is the time targets are attacked the most, the other being that, because people sleeping lie flat and do not move, organs can be isolated and thoroughly worked on during such attacks.
I will not beat about the bush but go to the main objective of this article, which is to walk you through the building of a shield that will provide comprehensive protection from the 3 main energies I know are used in such attacks. They are the radio frequencies, Ultrasounds, and what I term bio frequencies.
I came upon the idea of bio-frequencies from personal experience, but especially logical deduction.
Targeted Individuals who have used shields, especially a combo of rubber and metal, often come away with the belief nothing can stop some frequencies. But, when you think about it, if a frequency can go through everything, then it is harmless because it will go through the body as well.
Frequencies that pass through metal and rubber without causing as much as heating in these materials, yet affect your body within, must be of a kind that are only stopped by bio-matter, no?
I reasoned researchers had weaponized frequencies biological entities make for thought, communication within, and control of such like muscles.
And so, I got a mower out, got to mowing, collected the mowed grass, disinfected it by immersing in water for 30 minutes, let it drain thoroughly, then packed it into thick bags that I flattened by stitches at intervals on the surface, then stitched the separate bags together, creating one layer, the whole of which I then wrapped in industrial plastic then, taping the plastic overlaps so it was hermetically sealed, I created this sheet that resembled a thick duvet. Placing that beneath the metal and rubber sheets against radio frequencies and sound frequencies, my sleeping space went back to the normal outdoor temperature, and did not divert from that again.
Now, the manner this duvet is put together is crucial. The tapping ensures the grass stays moisturized. Remember always when you make this shield that the grass has to get disinfected first. The procedure is actually very simple.
Simply immerse it in water and leave for about 30 minutes. Insects living in it will not survive that long.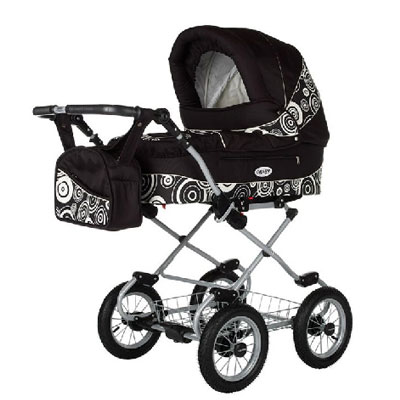 Baby pram with canopy deployed
The advantage of using grass over other bio-matter is it doesn't rot. Plus, if you are crafty, or know someone else who is, you can further wrap the whole in a material that enables you to use it as a cover while you sleep. Because the plastic will prevent you from using it to cover your face, you will have to make another sheet that you can deploy above and besides the head area depending on where attacks come from, in much the same way canopys are deployed on baby prams.


Baby cot
Speaking of babies, this shield can be placed around their cot, provided it is lined with a sheet of rubber and metal on the outside (remember to maintain the order of shields ... Metal on the outside, rubber then the bio-matter).
It is actually better for you when the conducting material (the metal) is a Faraday cage, but it is also OK like this, provided the metal is firmly grounded. Ensure that you use a bolt and nut attachment for this as this is most secure.
And your inexpensive but comprehensive shield is done.
Wishing all out there who celebrate Kwanzaa happy celebrations.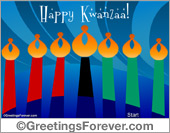 And those who celebrate Christmas a merry one ... and a happy new year.